Popular Links (Shopify Section)
This section offers a dynamic way to highlight key elements of your Shopify website to your customers. The section can be reused on any template with different messages.
Key Benefits
Visibility - It draws attention to important products, collections, or pages, making it easier for customers to find what they're looking for.
Navigation - By featuring key elements, you simplify the user journey, leading customers directly to what matters most on your website.
View full details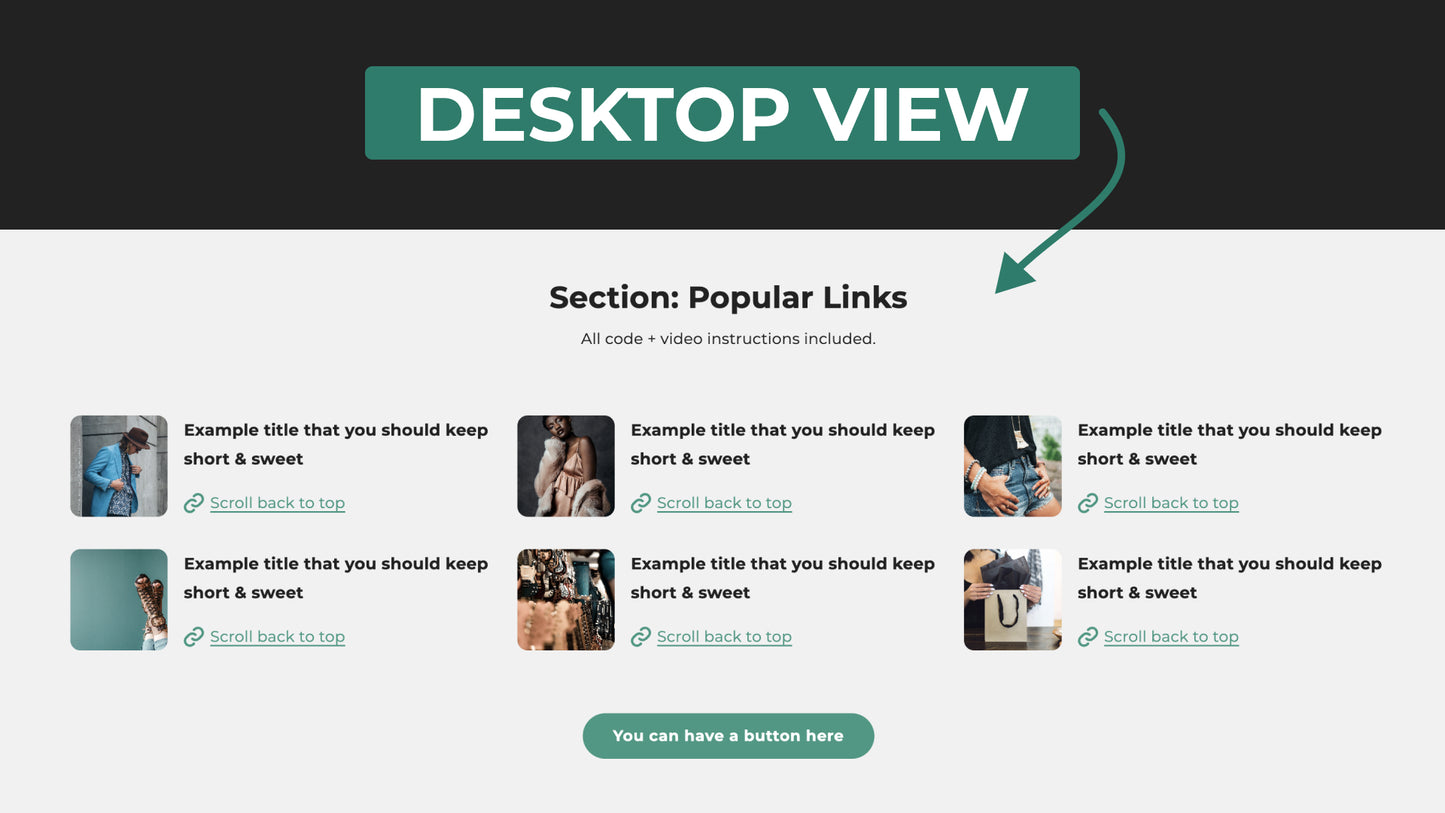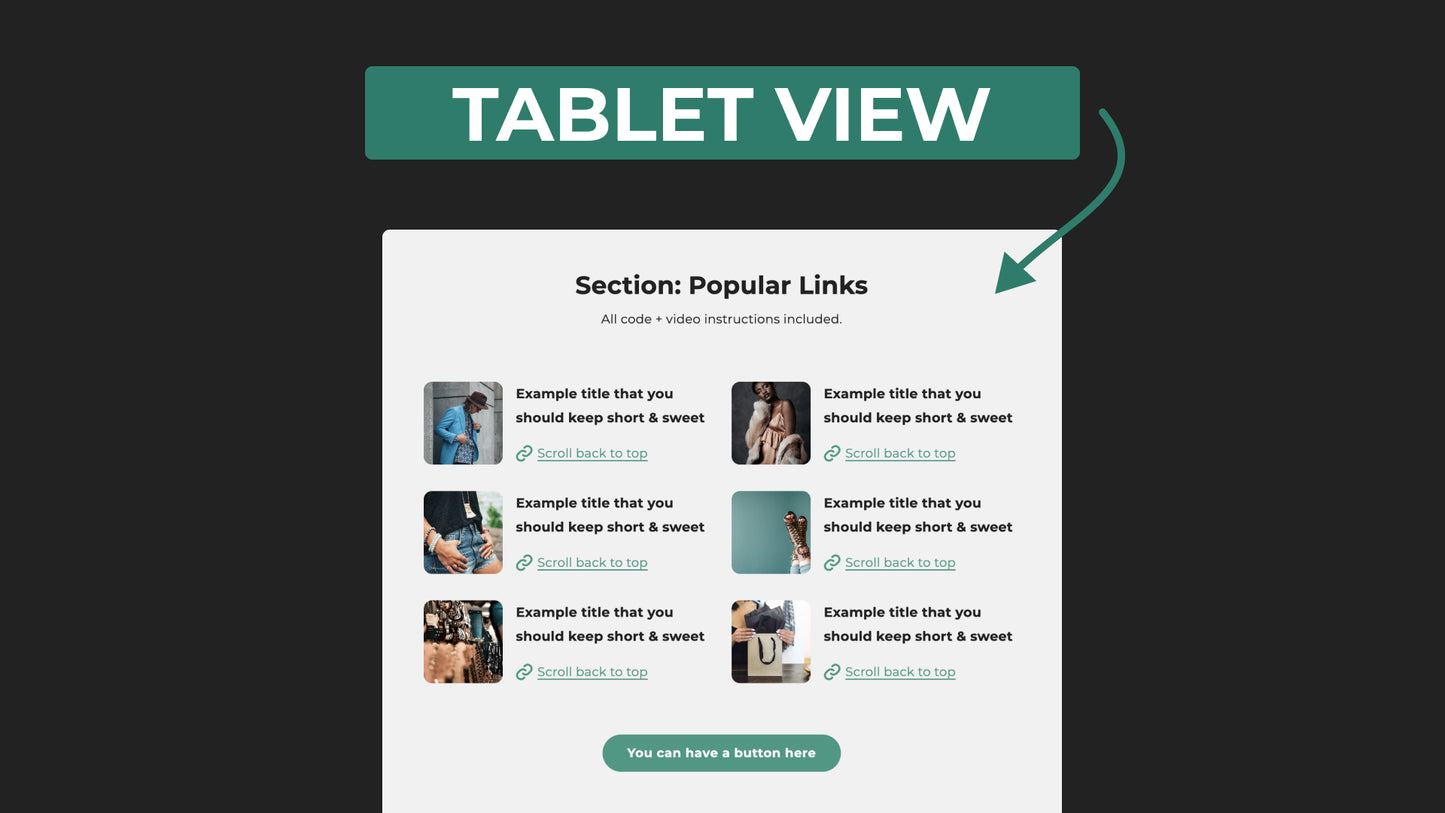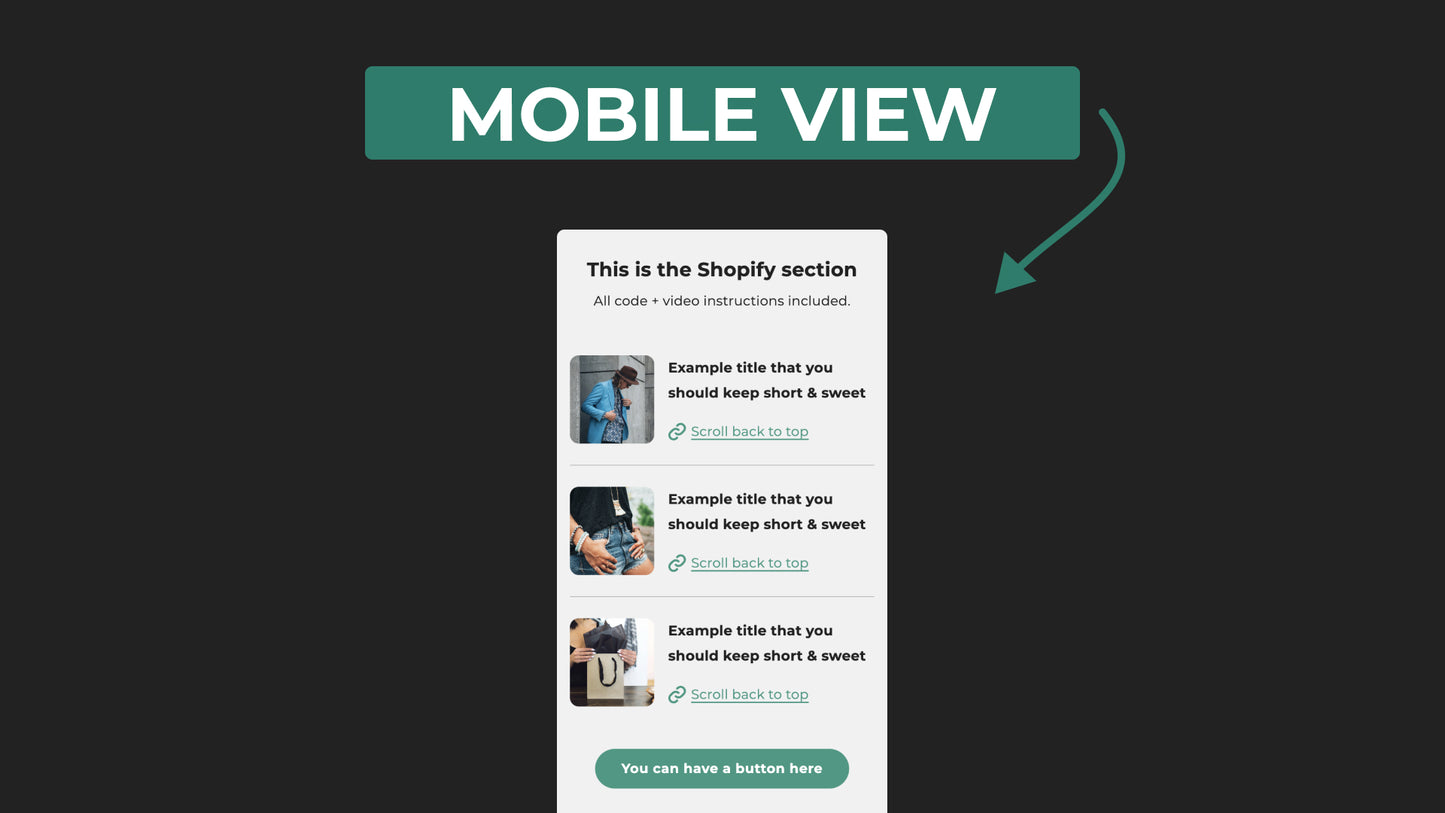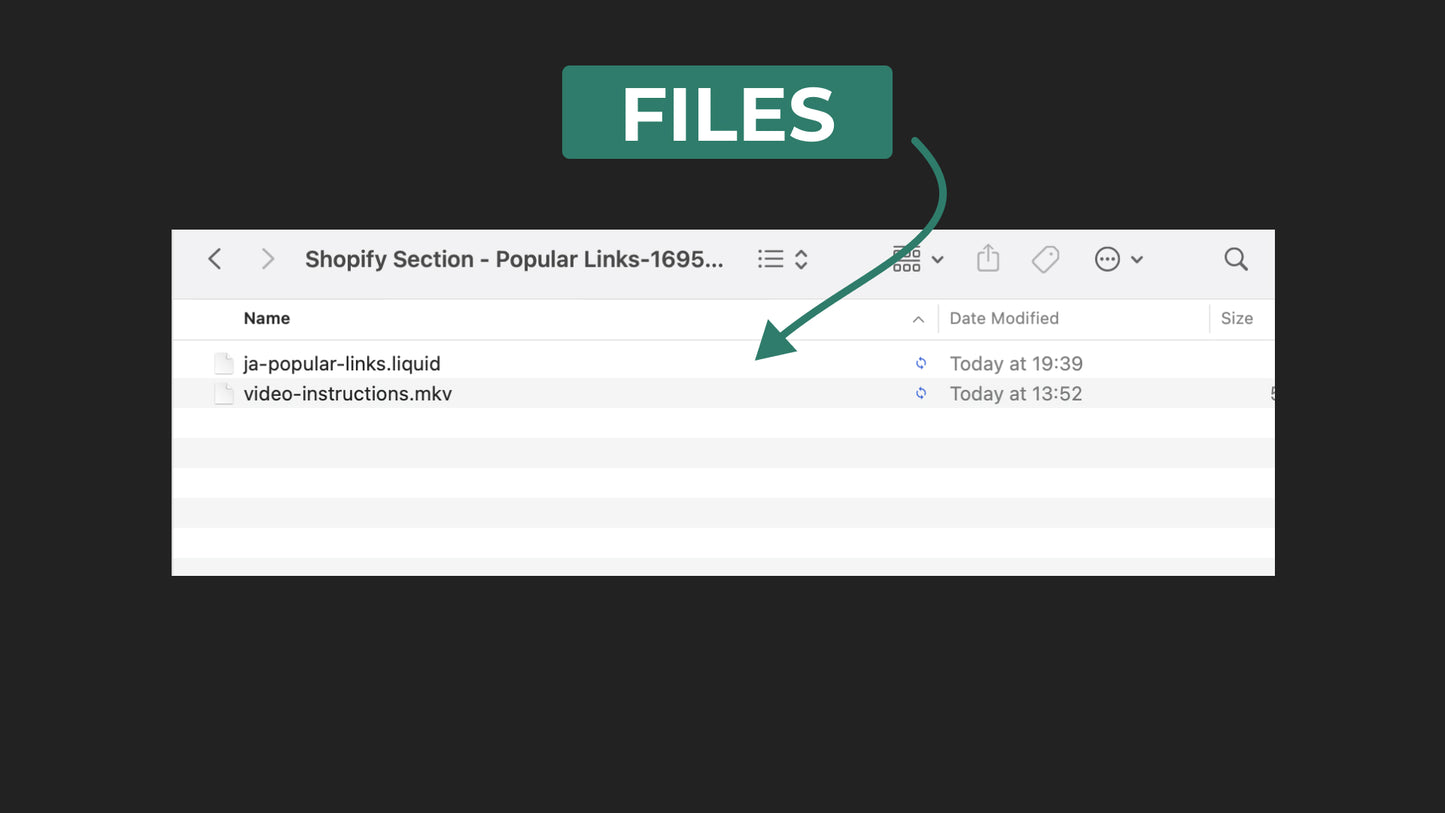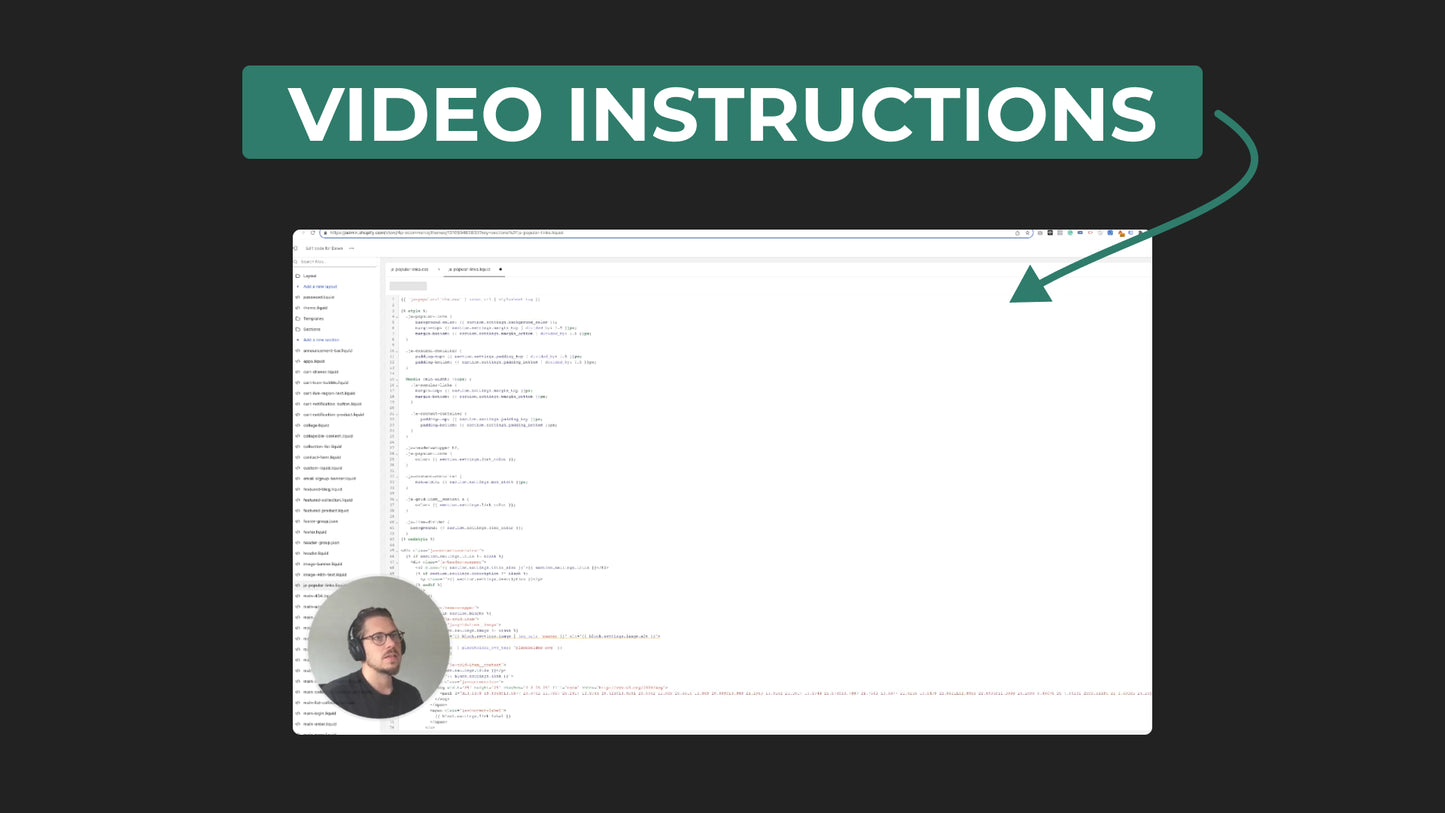 Section: Popular Links
All code + video instructions included.